When you start a business + want to have a high-end brand that stands out from Day 1, what's the most important investment to make?

I say hands-down that it's high-quality photos.
If you're choosing between people to work with, and one person's profile picture is a cropped photo from a bar with friends while another has a beautiful professional headshot, who would you pick?
When you represent your brand in a professional way online, it sends out a message to your clients that says, "I'm a professional." People also expect to pay more.
So early on, I hired photographer Stephanie Badini, a talented portrait and event photographer in NYC. Here are a few photos from our half-day shoot.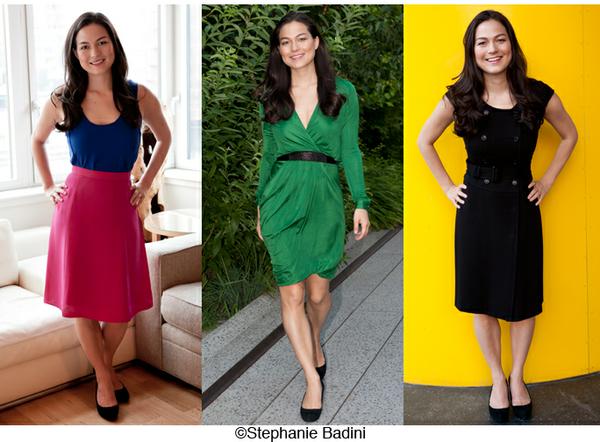 This investment has paid off many times over. Maybe you've noticed that I use my yellow headshot in every single email, as well as on social media (Facebook, LinkedIn, and Twitter).
I've used the photos Stephanie took of me for speaking events, telesummits, affiliate promotional emails, guest blogging, sales pages and the list goes on and on!
And I'm excited to tell you today that my photographer Stephanie Badini (who has covered red carpet galas and taken photos of celebrities like Gisele Bundchen) is offering an exclusive Fall Special just for my readers.
strong>Her packages normally cost upwards of $1250, but for a limited time, you can get a headshot & lifestyle portrait session with her for just $750 (that's $500 in savings!).
To get this offer, you need to email her at studio@stephaniebadiniphotography.com by October 4 with subject line "Selena Fall Special." There are limited spots, so if you know you need new photos contact Stephanie right away!
This is an amazing opportunity for you to get beautiful, high-quality photographs at such a great rate, so you can start showing up as a high-end brand right away.
Warmly,